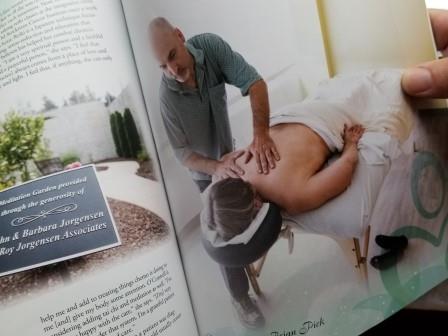 Brian in the July 2018 issue of Frederick Magazine
What is important is that your massage therapist is trained to assist clients with their specific needs and specific background. You need to feel like you can openly talk about your medical history with your massage therapist.
The Society for Oncology Massage discusses massage therapists reaching further to provide a greater understanding and connection with clients who have or are experiencing cancer. In particular, I work with cancer survivors and learn from them about life. Massage anchors patients and shows them a strong physical connection to the here now.
I also work with hospice in Northern Virginia, the palliative care group of Virginia Hospital Center as a Healwell massage steward.